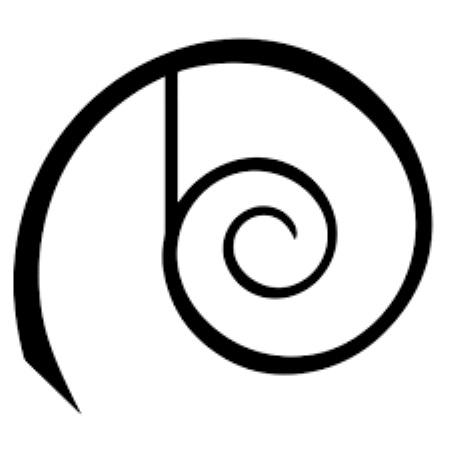 Saturday February 18, 2017
Congratulations to Dreamspinner Authors who won awards in the 2016 Paranormal Romance Guild Reviewers Choice Awards!
Carlisle Cops | Book Three
Carlisle Cops: Book Three
Since the death of their mother, Josten Applewhite has done what he's had to do to take care of his little brother and keep their small family together. But in an instant, a stroke of bad luck tears down what little home he's managed to build, and Jos and Isaac end up on the streets.
That's were Officer Kip Rogers finds them, and even though he knows he should let the proper authorities handle things, he cannot find it in his heart to turn them away, going so far as to invite them to stay in his home until they get back on their feet. With the help of Kip and his friends, Jos starts to rebuild his life. But experience has taught him nothing comes for free, and the generosity seems too good to be true—just like everything about Kip.
Kip's falling hard for Jos, and he likes the way Jos and Isaac make his big house feel like a home. But their arrangement can't be permanent, not with Jos set on making his own way. Then a distant relative emerges, determined to destroy Jos's family, and Kip knows Jos needs him—even if he's not ready to admit it.
A Senses Series Story
Artist Arik Bosler is terrified he might have lost his creative gift in the accident that left his hand badly burned. When he's offered the chance to work with renowned artist Ken Brighton, Arik fears his injury will be too much to overcome.
He travels to Pleasanton to meet Ken, where he runs into the intimidating Reg Thompson. Reg, a biker who customizes motorcycles, is a big man with a heart of gold who was rejected by most of his family. Arik is initially afraid of Reg because of his size. However it's Reg's heart that warms Arik's interest and gets him to look past the exterior to let down his guard.
But Arik soon realizes that certain members of Reg's motorcycle club are into things he can't have any part of. Reg can't understand why Arik disappears until he learns Arik's injury was the result of his father's drug activity. Though neither Reg nor Arik wants anything to do with drugs, the new leadership of Reg's club might have other ideas.
Cole McGinnis Mysteries
Former LAPD detective Cole McGinnis's life nearly ended the day his police partner and best friend Ben Pirelli emptied his service weapon into Cole and his then-lover, Rick. Since Ben turned his gun on himself, Cole thought he'd never find out why Ben tried to destroy him.
Years later, Cole has stitched himself back together. Now a private investigator and in love with Jae-Min Kim, a Korean-American photographer he met on a previous case, Cole's life is back on track—until he discovers Jeff Rollins, a disgraced cop and his first partner, has resurfaced and appears to be working on the wrong side of the law.
As much as Cole's fought to put the past behind him, he's soon tangled up in a web of lies, violence, and death. Jeff Rollins is not only trying to kill Cole's loved ones, he is also scraping open old wounds and long-forgotten memories of the two men Cole loved and lost. Cole is sure Rollins knows why Ben ruined all their lives, but he isn't looking for answers. Now Cole is caught in a cat-and-mouse game with a cold-blooded killer with the key to not only his past but his future.
Fish Out of Water | Book One
Fish Out of Water: Book One
PI Jackson Rivers grew up on the mean streets of Del Paso Heights—and he doesn't trust cops, even though he was one. When the man he thinks of as his brother is accused of killing a police officer in an obviously doctored crime, Jackson will move heaven and earth to keep Kaden and his family safe.
Defense attorney Ellery Cramer grew up with the proverbial silver spoon in his mouth, but that hasn't stopped him from crushing on street-smart, swaggering Jackson Rivers for the past six years. But when Jackson asks for his help defending Kaden Cameron, Ellery is out of his depth—and not just with guarded, prickly Jackson. Kaden wasn't just framed, he was framed by crooked cops, and the conspiracy goes higher than Ellery dares reach—and deep into Jackson's troubled past.
Both men are soon enmeshed in the mystery of who killed the cop in the minimart, and engaged in a race against time to clear Kaden's name. But when the mystery is solved and the bullets stop flying, they'll have to deal with their personal complications… and an attraction that's spiraled out of control.
Sequel to Catch a Tiger by the Tail
THIRDS: Book Seven
Life for Dexter J. Daley has never been easy, but he's always found a way to pick himself back up with a smile on his face. Taken from his home and the arms of Sloane Brodie, his boyfriend and THIRDS partner, Dex finds himself in a situation as mysterious and lethal as the Therian interrogating him. Dex learns what he's secretly believed all along: his parents' death wasn't an accident.
Discovering the whole truth about John and Gina Daley's homicide sets off a series of events that will change Dex and Sloane's life forever. As buried secrets rise to the surface and new truths are revealed, Dex and Sloane's love for each other is put to the test, with more than their relationship on the line. If traversing the waters of murder and secret government agencies wasn't enough, something inexplicable has been happening to Dex—and nothing will ever be the same.
Liam Grady is the owner of the Feathered Quill, a quirky little bookstore in Asheville, and—though he doesn't realize it yet—a dream walker. His last relationship failed almost a year ago, and he's not had the interest or nerve to pursue anyone he's met since.
Cameron Danu is a tattoo artist from rural Georgia. Cameron is left without a job after his boss, José, is forced to close the shop after a heart attack. When Cameron learns José has set up an interview for him at a small tattoo parlor in Asheville, he hopes for a fresh start in a new town.
Fate brings Cameron and Liam together, and they realize they've met before—in their dreams. A chance encounter and a winged tattoo might lead them to their destiny—if fear doesn't turn their dreams into a nightmare.
The Warlock Brothers of Havenbridge | Book Four
The Warlock Brothers of Havenbridge: Book Four
Love and trust made them soul mates, but destiny might have other plans.
Ever since Drake Carpenter fell in love with warlock Mason Blackmoor, his life has been one supernatural battle after another, but Drake doesn't mind… much. To be with Mason and experience the magical connection they share, Drake would face entire hordes of vampyren, shifters, or fae—and he has. Luckily Drake is immune to magic, though no one can explain his natural ability to negate almost any enchantment. With Drake's own family gone, Mason is all he has. So why is Drake experiencing disturbing dreams about Mason that terrify him?
A new threat looms on the horizon, and a revelation about Drake's identity and the true origin of his bond with Mason shatters everything Drake believes. If Drake, Mason, and all of magic are to survive the coming Spell Fall, the most destructive curse in sorcery, Drake must deal with the truth and fight his way back to Mason—because their enemies are gaining strength, and they intend to reach the boy Drake loves first.
Yellowstone Wolves | Book Six
Sequel to Challenge the Darkness
Yellowstone Wolves: Book Two
Fredrik is back from college and trying to stay out of his power-hungry brother's way, until his brother takes a prisoner for his pleasure. Unable to tolerate his family's cruelty, Fredrik overcomes his fear to help her escape back to her pack. There, he meets Christopher, and their instant attraction tells him Christopher is the one. However, since the threat of his brother remains, Fredrik is reluctant to pursue a relationship.
Christopher is still figuring out his place in the pack and has been living on his own to avoid making waves with his brother, Mikael. Now he's met his soulmate, and he'll do anything to take care of his love, including rejoining the pack.
With coaxing, Fredrik accepts his feelings, and Christopher's pack gives him the home he's never had. But Fredrick soon realizes he should keep running. His brother is on his tail and will stop at nothing to obtain the power he craves, especially when he realizes the source of the power could be Fredrik himself.
Half Moon Bay: Book Two
Angel Daniels grew up hard, one step ahead of the law and always looking over his shoulder. A grifter's son, he'd learned every con and trick in the book but ached for a normal life. Once out on his own, Angel returns to Half Moon Bay where he once found… and then lost… love.
Now, Angel's life is a frantic mess of schedules and chaos. Between running his bakery and raising his troubled eleven-year-old half brother, Roman, Angel has a hectic but happy life. Then West Harris returns to Half Moon Bay and threatens to break Angel all over again by taking away the only home he and Rome ever had.
When they were young, Angel taught West how to love and laugh, but when Angel moved on, West locked his heart up and threw away the key. Older and hardened, West returns to Half Moon Bay and finds himself face-to-face with the man he'd lost. Now West is torn between killing Angel or holding him tight.
But rekindling their passionate relationship is jeopardized as someone wants one or both of them dead, and as the terrifying danger mounts, neither man knows if the menace will bring them together or forever tear them apart.